Northern Exposure Donates Event Proceeds to UNICEF
Miata community raises over $5000 (CN$) for the United Nations Children's Fund
July 22, 2003 - The organizers of last year's Northern Exposure 2002 event announced today the donation of CN $5,666.13 ($4,000 US$) to the United Nations Children's Fund. UNICEF, established in 1946 to meet the needs of children in war-devastated Europe, has become the focal point for international concern for the well-being of children and women, especially in countries with very limited economic resources of their own.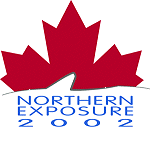 Mazda Miata enthusiasts from around the world gathered in Ottawa last July for 3 days of fun, camaraderie, and great driving on the roads of Ontario and Quebec, Canada. The successful event - attended by over 300 Miata owners - was the brainchild of Ottawa native Keith Tanner who, along with Jean Pierre Sylvestre and Miata.net's Gary Fischman, organized the casual "European style" event as an informal meeting of like-minded individuals. While the event eschewed the typical vendor midways, race tracks, and most other organized activities, it provided a social climate for Miata enthusiasts to compare cars, trade stories, go for drives, and dance the night away to live music!
The event was designed to break even financially. However, after all the meals were eaten, and all the bills were paid, and the Canadian dollar fluctuated against the US dollar, a surplus of funds remained. It was unanimously decided by the organizers that the surplus should be donated to a non-partisan international organization as a reflection of the international nature of the Miata community.
Additional information about UNICEF can be found at www.unicef.org
---
---